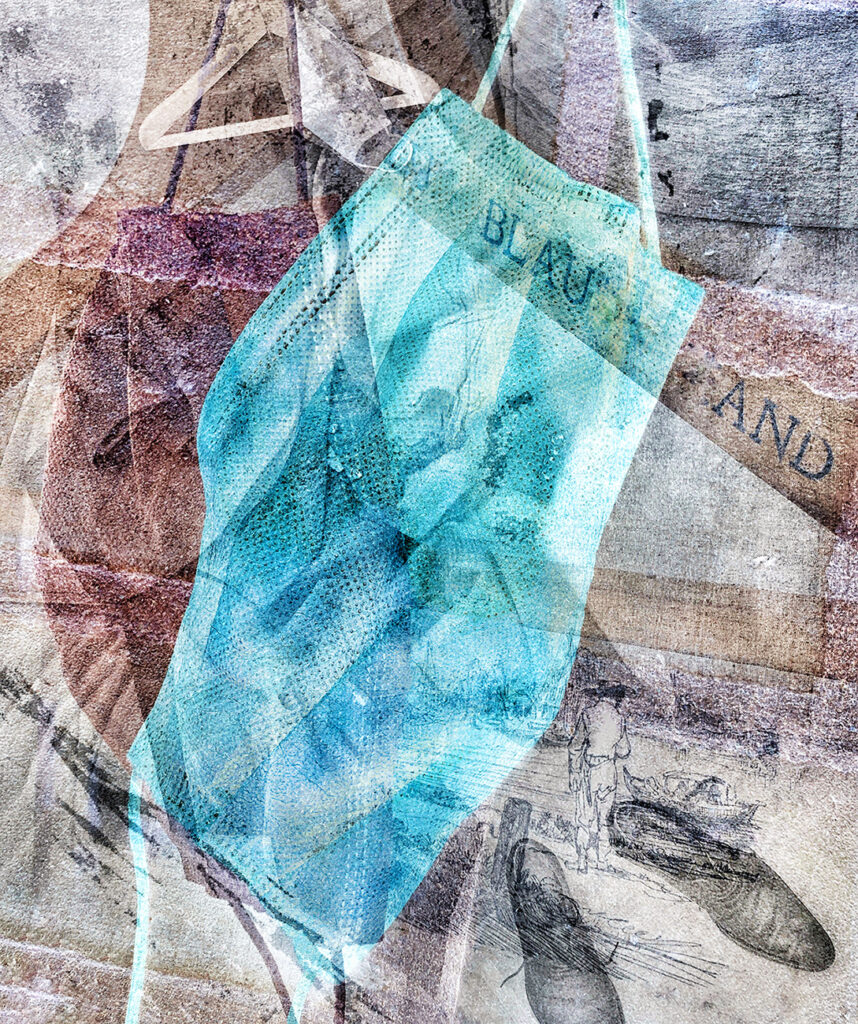 MY BLUE MASK
NARROW MARGIN
My Brown Suit
after My Blue Shirt by Gary Whited


which I last wore at your wedding,
or, perhaps, that poetry reading in Greenwich
for which I got in trouble with the taxman,
hangs proud, suspended in plastic like a corpse.
In the wardrobe it knows that it's for special occasions
and that this thick wooden hangar,
like a back brace now, is only a temporary
measure. Downstairs, us thought-ghouls
in our frown masks are blooming out
of the sofa, a ruin of people. It knows none
of this in its pine snug, its unmade lungs
breathe easy, zipped up like a last kiss.
It is stitched with foxglove and rosehip,
containing a mandala of the familiarity
of my Pentecost shape, my provisional shape
always in flux, it's cradled my ribs like a suggestion
as well as given my breasts a lift and a wink.
I wonder if it's scented with the clinging oaths
of Greenwich, or the warm cheeks of wedding rum,
a snarl in the city's main drag still sticking,
collapsed in the ashy night of memory.
It waits for those short haired days again.
Picture: Dean Pasch (Germany)
Music: Steve Karn (England)
Poem: Grant Tarbard (England)
Steve writes about his music

NARROW MARGIN is dark, insistent and claustrophobic. Conceived in early March in advance of BST (British Summer Time) at that fag-end of winter when everything still felt shut down anyway. Then lockdown kicked in, which sharply intensified the feeling of constraint, and maybe this piece was an instinctive response to that. A rewatch of Narrow Margin (the Hackman re-make) around that time led to the title, and that was that.