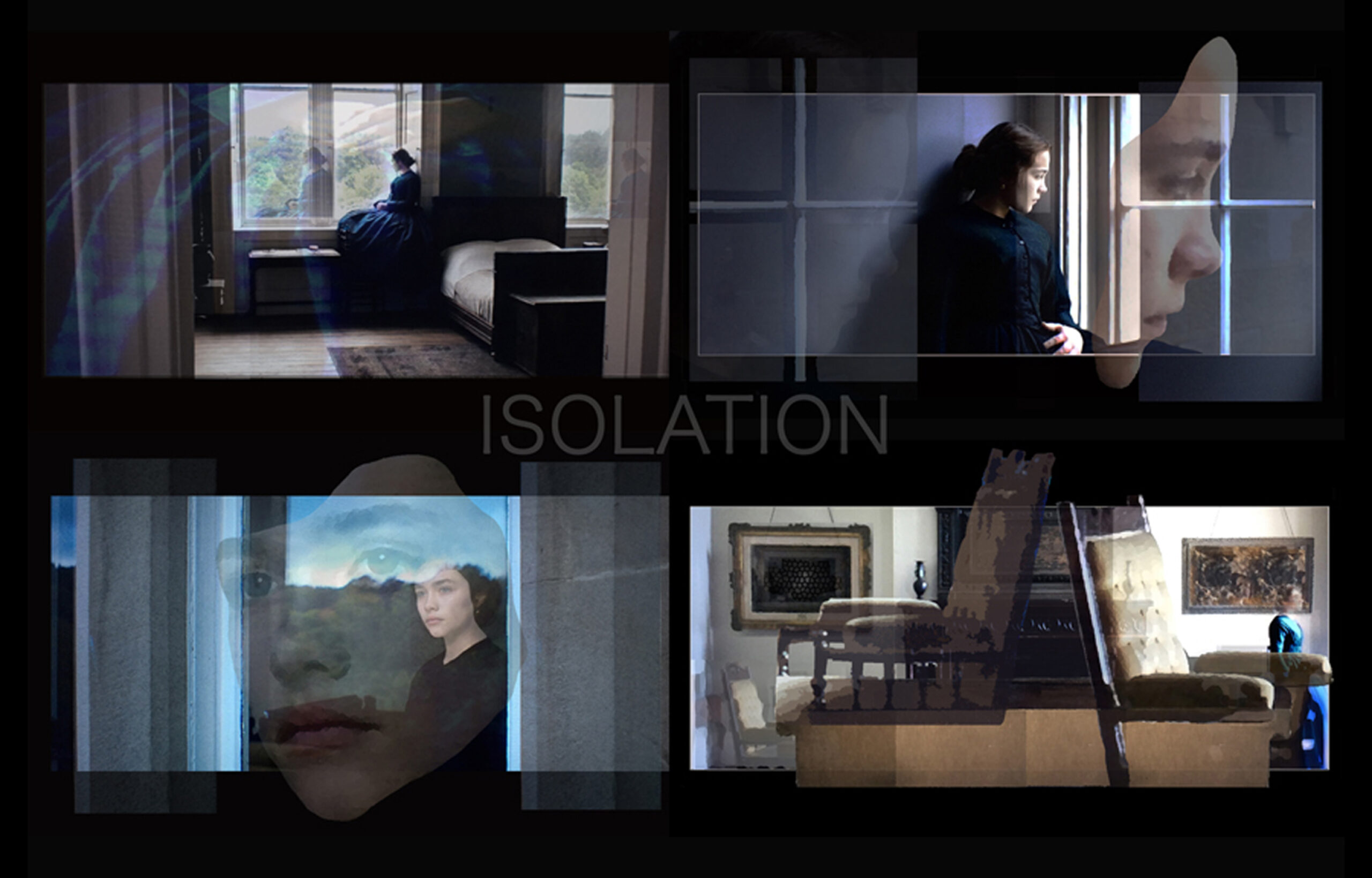 THE CURE
We are in but we are not silent,
the abyss stirs and it's calling
out names.
We offer our sacrifices to Gods,
and in the name of good our evil
grows.
It grows like a thin man that lurks
by the trees that we marked to fall
with small animals within and on,
and a shower of ticks. Our hair
shines in sunlight from windows.
It feels like some of our flesh is on fire.
We cry to go out but we've never been
out there.
We don't see outside when we are outside;
we're only there to seek, to see the ballooned
versions of constructing realities of nothingness,
not to look at landscapes.
The thin man watches and swallows
what children there are in us
and what children there will be.
Those of us who are sane are mad
and those of us who are mad are sane.
If we do have one, it's an origami heart,
which when it gets alight we fold it, we blow it
out with our seasonal carnivals or pin other's hearts
on the one that has got rotten.
The he and she wolves of the night
are here now during the day,
pacing the fencing of our narrow existence.
We believed in their evolution, their change
but wolf is a wolf and nothing else.
Ours is the path of the vengeful ape and it's what
we have chosen, even if it was just with silence
of words bereft of truth.
We fake our surprise to convince
shadows of our innocence when there is none
to feed on hope we aren't who we are.
We may overcome our temporary peril
but the visible darkness of what we have
become is still on the horizon
instead of the sun.
COVID
Evelyn Matters #1
Picture: Steve Karn (England)

Music: Ben Fischer (England)

Poem: Petra Whitely (England)

Animation (COVID): Trevor Bernard (USA)

Video (Evelyn #1): John Samalove (Australia)
Ben's lyrics for his song:
THE CURE
There's a fly in the elevator and we're going down
There's a fly in the ointment, someone's gonna get stung
Ain't got the cure, babe, I ain't got the cure
It's never there when you need it the most
The voice in my head says it's time to give up
The one in my heart says it's time to move one
Ain't got the cure, babe, I ain't got the cure
It's never there when you need it the most
She said how you doing? Said I'm not doing great
Been kind of empty and not much has changed
You can kill the cuckoo, but it won't stop the clock, I said, we'll keep on running, baby, keep on running
There's a fork in the road but there's nowhere to go
There's a fork in the meat I'm guessing that means it's done?
Ain't got the cure, babe, I ain't got the cure
It's never there when you need it the most
There's always something to lose, one day you'll see
Never bet against the ocean, never bet against me
C'mon meet me down at the track, we'll keep on running, baby, never look back
Never looking back
Keep searching for the cure
Never looking back
Keep searching for the cure
We may never find the cure
Trevor writes about his animation:
I wanted this short to reflect a few aspects of this strange time we find ourselves in; my anxieties as well as moments that everyone, as a collective, could relate to. I felt, also, it was key to capture the feeling of "fluid time", moments blurring together, and the growing feeling of unease that comes with that.
Some things are simply out of our hands, art allows us a way to regain authorship of those parts of our stories




Steve writes about his picture:
For a photographic series from 2019, I reworked stills from the acclaimed independent film Lady MacBeth, a number of which explore the ISOLATION and imprisonment of the central character in her domestic environment. With millions of people similarly confined to their own homes under Lockdown, I chose four pieces featuring the main protagonist, Katherine looking out on the world from within, pondering her fate. The postcard format ironically highlights the fact that unable to travel or work, many people were in a very peculiar way obliged to take an enforced vacation from their normal existence. Home, and for many – alone. Wish you were here? Perhaps not.