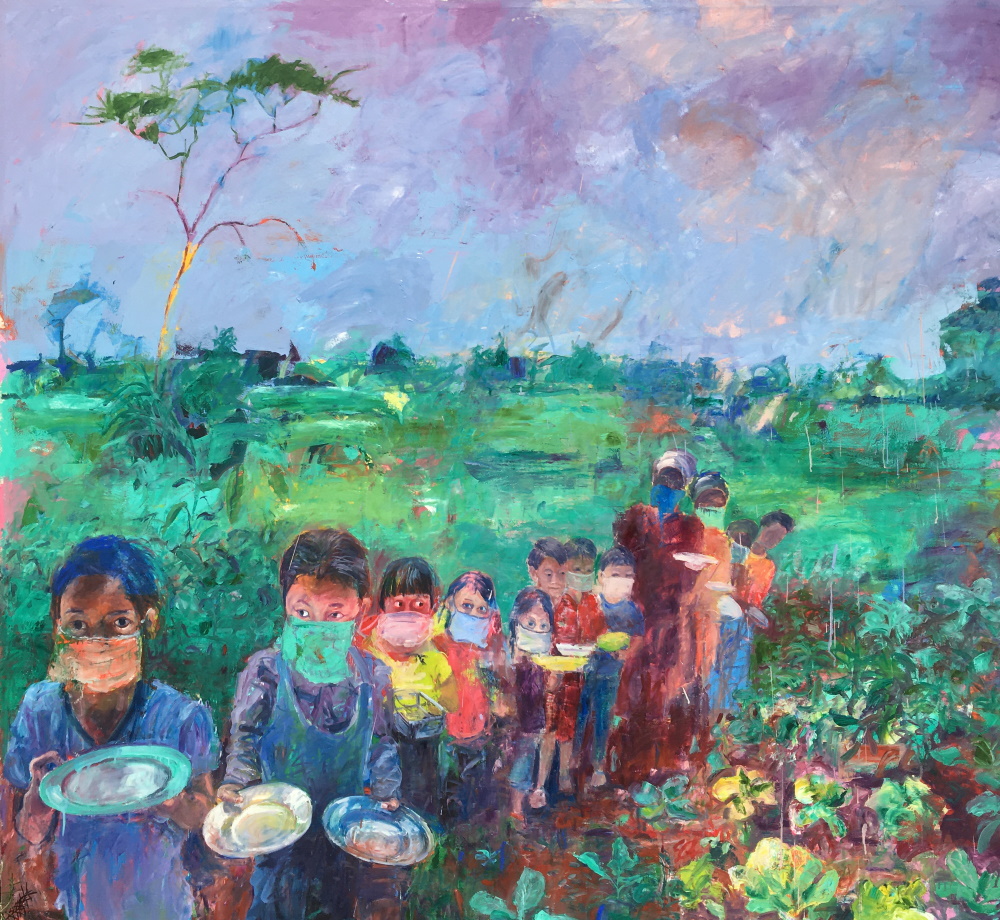 THE END OF THE LINE
TOUR DE passé – DONNER UND BLITZE
Doreen

You were a dancehall dancer,
mum to many:
Kingston,
Jamaica,
India,
Delhi.
You were hugs,
smiles,
wife of home made rum,
songs
between grime and reggae.
But amid the new blue
you breathe
behind masked laughs:
Natasha,
Nick,
Allan,
Lei.
Your heart was red,
yellow,
green as a floral dress
cut short
by a novel disease.
Music: Peter Pichler (Germany)
Picture: Stephen Linsteadt (USA)
Poem: Kevin Reid (Scotland)
Peter writes about his piece of music

First I played the smooth electronic 'Donner und Blitze' (thunder and lightning) from the past, with my Mixturtrautonium, an electronic instrument.
After 'Donner und Blitze' you hear a piece by Olivier Messiaen, a distinguished composer from France: Electronic instrument and piano, 1950. The piano player here is – Mireia Vendrell Del Alamo – from Bremen.
We only beat war, poverty, injustice, environmental destruction, egoism, racism, nationalism, contempt for women together.
heart is more important than elbow. no risk, no show. no new world, no new music.