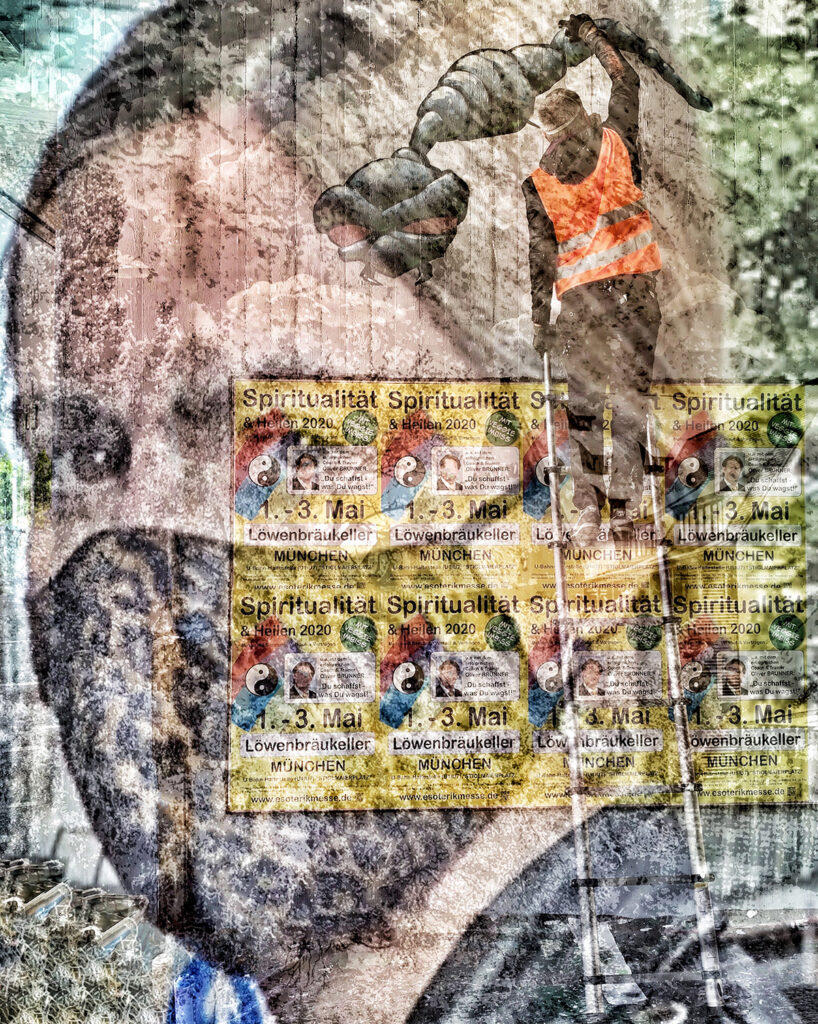 The task
Although the Bavarian State Library and the reading room are closed, due to lockdown, I will somehow manage to write the mandatory essay on compassion I have been assigned.  I am flexible.
I am sitting cross-legged on my bed (in Munich, Germany) – my cosy wicker chair is not the best thing for my back, whilst working on a lengthy 6000-word assignment. I am enrolled in a distance-learning Master of Science course in Mindfulness studies, at the University of Aberdeen; it started last September. For my first assignment, last autumn (on mindfulness),  I enjoyed going to the large reading room of the Bavarian State Library (open from 08:00 am to 24:00 – with up to 800 working places with great ergonomic chairs and superb reading lights, quick access to the whole world of academic online literature).
I liked the learning atmosphere in the library, and I enjoyed the subtle library noises.
The world is dramatically changing but my task stays the same.
Different circumstances – same task
Sitting cross-legged on my bed behind a garden table, in my small apartment in lockdown, I am supposed to write an academic essay on compassion. This is the topic of the second module of my MSc course, and I am having difficulties with it. I cannot go to the library (because of the Covid-19 lockdown), but literature from all over the planet is available to me (via online access). In a few seconds I am connected to the libraries in Oxford, MIT and the Bavarian State Library; I can download brand new articles and the most up to date books – which is amazing! Sitting on my bed I have direct access to every topic I could possibly think of. Many people are now working from home, and I cannot get ink cartridges for my printer because they are sold out. I find a provider and it takes 10 days shipping till I receive it. The German Postal service has a hard time coping with the huge load of increased online orders.
I get in touch with my Scottish friend via the virtual collaboration room the University provides, for the enrolled students of the course. We met last year, in person, during the optional attendance weekends in a Tibetan Buddhist monastery 'Samye Ling' in Escaldemuir, situated in a remote area in Scotland.
We also joined this year's compassion attendance module in February, where my Scottish friend kindly offered me a lift from the tram station, close to Edinburgh airport, to the remote monastery. It was a fabulous ride with lots of intense talk and laughter, and I even had Haggis. I had the vegan version, which was excellent, and we strolled to a nice quaint Scottish village on our way to Samye Ling. The March attendance module got cancelled at short notice because the monastery decided to close its doors to the non-monastic visitors – a response to Covid-19.
My friend is still in strict self-isolation, due to an underlying health issue. We are both at home and struggling with our 6000-word assignment on compassion, we are both challenged by this topic.
I lost my father a few months ago after a long dreadful sickness, and recently lost my job. My friend is also going through life changing challenges. In our mindfulness course we learn and research various aspects about compassion: how to define compassion, biological and genetic roots of compassionate behaviour, and we learn to practice self-compassion, which is easier said than actually done. Meditation takes courage and discipline; it has nothing to do with wellness and happy feelings. We sit and sweat on our meditation cushions. Getting to know the habits of one's mind can be surprising and sometimes we see things that we did not expect to see, and we actually are not keen on seeing. Taming the monkey mind of the inner world is a lifelong journey and can be challenging.
I sense a lot of suffering and distress in the outer world, while I have to deal with loss and insecurity in my inner world and I am supposed to write an academic piece of work on compassion!
My friend and I spend hours of intensive talks and discussions in the virtual collaboration room and lots of personal things come up, lots of tears, precious insightful moments, true mutual support. Lots of laughter as my friend has such a great sense of humour. It seems strange that a virtual meeting room can feel like a cosy and warm place to be. I always look forward to our lively and meaningful exchanges. Each of us has a well brewed tea on the table, and we use headsets so can hear each other's voices better.  
 I do not watch the news, do not read newspapers because I find this energy draining. Every day I practice awareness and compassion-meditation – establishing a mindfulness meditation routine is part of the mindfulness course. Slowly I sense some understanding when I see angst-stricken people in the grocery store, for example, and see people yelling at other people, when they feel threatened by the person standing behind them. There are many fearful people and fearful reactions. It is their angst and it is their way to cope with their own suffering.
I am not able to finish my assignment on time and contact my Professor to ask for an extension. Later I learn that three-quarters of my fellow students had an issue with their assignment. Later I learn that some people could not finish their assignment on compassion because they lost loved ones due to Covid-19.  
Picture: Dean Pasch (Germany)
Music: Steve Karn (England)
Essay: Karin Blueml (Germany)